Join The Humanoid Robotics Group for an UROP Assignment
<![if !supportEmptyParas]> <![endif]>
<![if !vml]>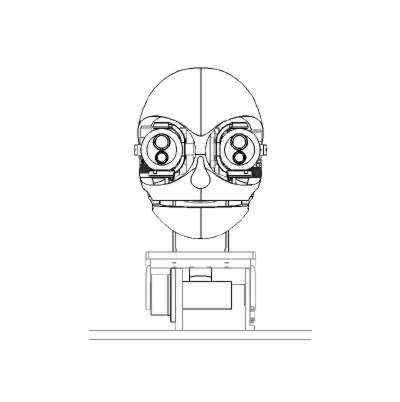 <![endif]>
<![if !supportEmptyParas]> <![endif]>
The Humanoid Robots Group  has a UROP position open for the first term of 2001.  You may start working anytime from Jan 15th onwards.
<![if !supportEmptyParas]> <![endif]>
We are looking for a Junior or Senior in EECS or Math who is interested in the social aspects of humans and robots as well as experimental analysis involving statistics. This person should have an interest in the psycho-social intricacies of person-robot interaction.  This person should also be competent with statistical analysis or willing to learn software packages that perform statistical analysis. The job will provide an opportunity to learn about the Humanoid Robotics Group's current approach and methods to robot design with respect to engineering socially competent robots.
<![if !supportEmptyParas]> <![endif]>
The research entails two tasks. First, more data needs to be collected an existing survey of people's judgment of line drawings of robots. Do people regard a robot as friendly or fearful? We want to find out how a face on a robot influences the perception and ascription of a personality to a robot.  The second task is to statistically analyze the data with a technique called multi-dimensional scaling. Then we need to interpret the results and channel towards designing a face for Lazlo.  If time permits, we can work on setting up other surveys and their analysis.  For more info, see the Lazlo Humanoid Face Project description.
<![if !supportEmptyParas]> <![endif]>
This can be a for-credit or for-pay position.  Units and types of credit are negotiable.
<![if !supportEmptyParas]> <![endif]>
You will be supervised by Dr. Una-May O'Reilly, Rm 933, NE43. For more info, email or phone: 253-6437. The nominal faculty advisor is Prof. Rodney Brooks.
<![if !supportEmptyParas]> <![endif]>
<![if !supportEmptyParas]> <![endif]>