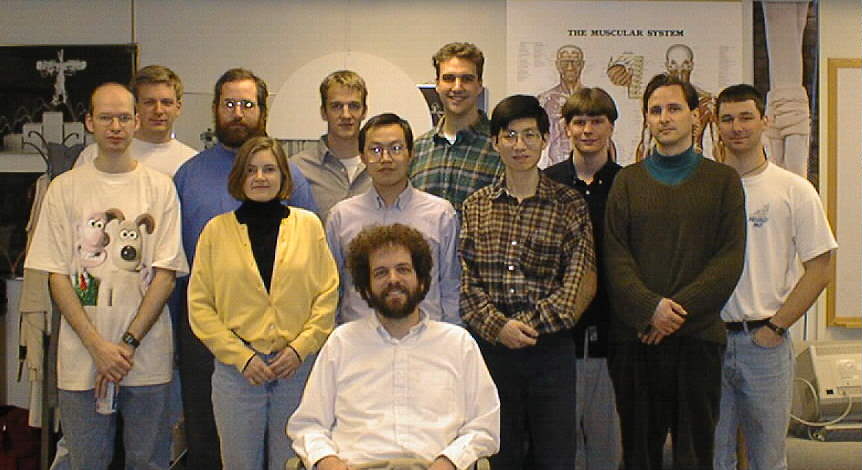 The MIT Leg Laboratory
Welcome!
The Leg Lab at the MIT Artificial Intelligence Lab is dedicated to studying legged locomotion and building dynamic legged robots. We are specialists in exploring the roles of balance and dynamic control. We are interested in simulating and building creatures which walk, run, and hop like their biological counterparts.
We have three reasons for pursuing this research:
Very little of the world is accessible by wheels. Legged robots may be useful for everything from exploring inaccessible or hazardous locations to providing service or entertainment in the places we live and work.
Understanding how humans and other animals walk is interesting scientifically and important medically. We do research in natural legged creatures and then model them both in simulation and in real robots.
It's lots of fun! Not only are our robots fun to work with, but they're pretty entertaining to watch (we think!) Be sure to check out the videos on the real and simulated robot's web pages.
---
---
| | |
| --- | --- |
| | Our site has been selected as a valuable Internet resource for Discovery Channel School's Discover Magazine theme for fall 1997. We are featured in the Assignment Discover Program See How They Run. |
---
MIT Leg Laboratory
545 Technology Square, Rm. 006
Cambridge, MA 02139 USA
phone: [01] (617) 253 2475
Most recent update: September 6, 1997
For more information or comments contact leglab-www@ai.mit.edu
© Copyright MIT Leg Laboratory. All Rights Reserved.